As thousands of supporters gathered without opposition in Dresden, Pegida leader Lutz Bachmann announced two important things to the crowd: one, that the anti-islam Pegida protest group will be forming a political party, and two, that they would cooperate rather than compete with the nationalist Alternative fur Deutschland party.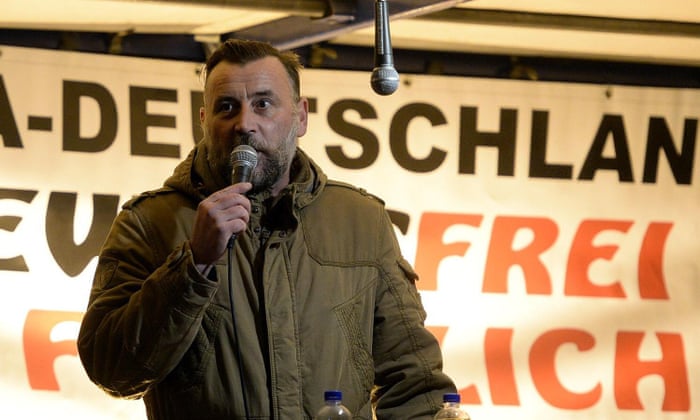 The AfD also has such an agreement with the National Socialist NPD party, when they agreed not to run against one another in recent regional elections.
The new Pegida based party would be called the Popular Party for Freedom and Direct Democracy, or the FDDV by its German acronym.
"We shall support the AfD in the next elections (scheduled for 2017) and shall only field candidates in a limited number of constituencies," Bachmann said.
He added that relations between the two far-right movements were mostly good and that "only together" could they serve their mutual cause.
https://www.theguardian.com/world/2016/jul/18/pegida-starting-political-party-as-authorities-mull-ban-over-extremism
*BONUS* Antifa self-destruct at Munich Pegida rally
Dozens of anti-whites were arrested in Munich as they attempted to assault members of Pegida during a patriotic demonstration. Fortunately, all of them failed as they could not pass the police line. No injuries were reported.