Saturday November 5, Paracuellos del Jarama, Spain.
Spanish fascists gather to honour the victims of the Paracuellos massacres, which were carried out by communist forces during the Spanish Civil War.
The morning began with a Holy Mass in favor of the thousands of people who lie in the cemetery of Paracuellos.
The Priest of the National Brotherhood of the Fallen of Paracuellos spoke about the importance of remembering our fallen, who set an example in life and in death, and the need to remain faithful to our faith and our ideas.
In formation in front of the tomb of Alejandro Salazar, the Falange of Madrid and the Sindicato Español Universitario (Spanish University Union) awaited the beginning of the memorial.
Speaking at the event were Manuel Andrino, National Head of the Falange; Carlos Batres, President of the National Brotherhood of the Old Guard; Carlos Rodríguez, National Head of the TNS Union; and José Luis Jerez Riesco and Javier Horas.
After a brief speech from the Father, a touch of silence preceded the reading of the Prayer for the Fallen of the Phalange of Rafael Sánchez-Mazas by a comrade of the SEU.
"Lord, receive with pity in your bosom those who die for Spain, and always preserve us in the holy pride that only in our ranks dies for Spain …"
Then Pablo Reinoso, National Head of the Spanish University Union took the floor.
After his speech, a wreath with the national ensign was placed on the tomb of Alexander, and a hymn was sung.
The shouts of "¡¡PRESENTE!!" sounded much louder than the shots that fateful November morning that saw the end of his life.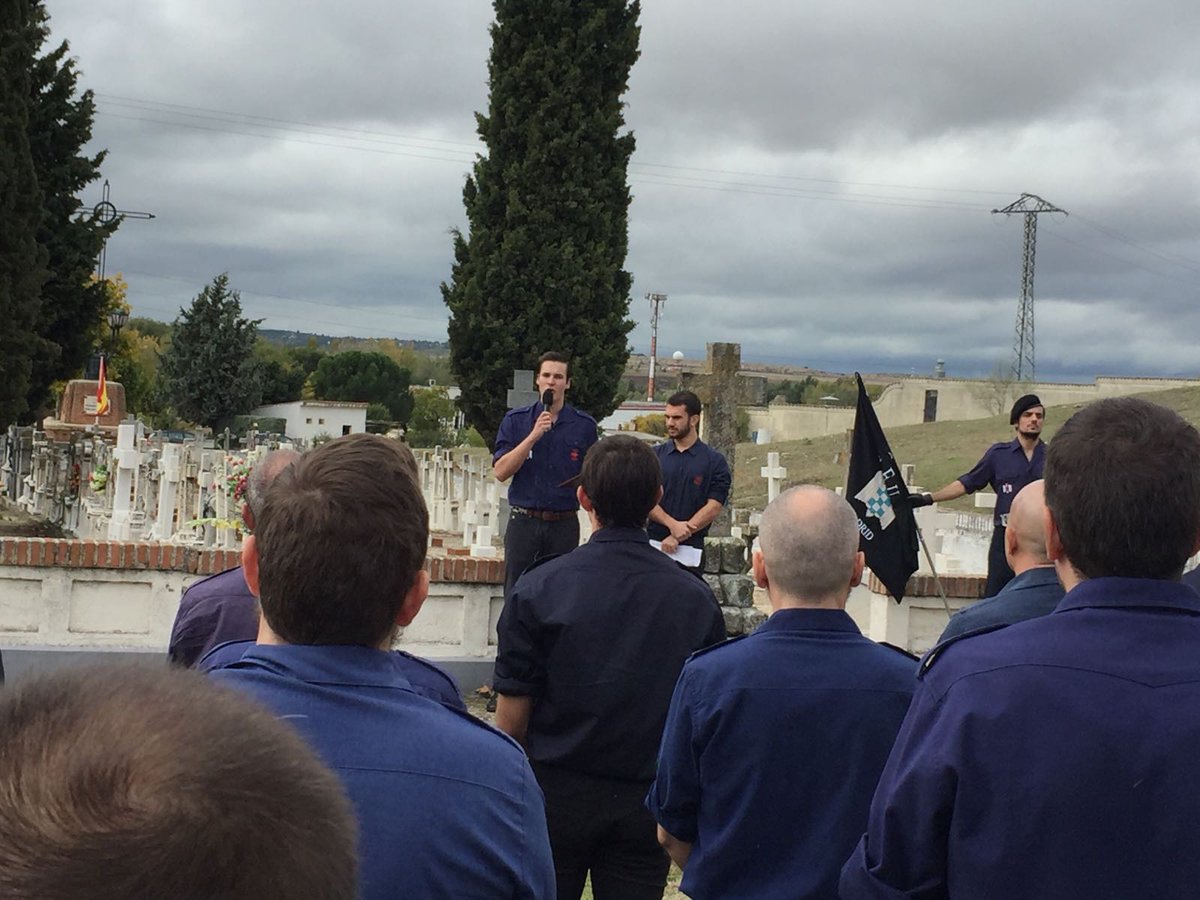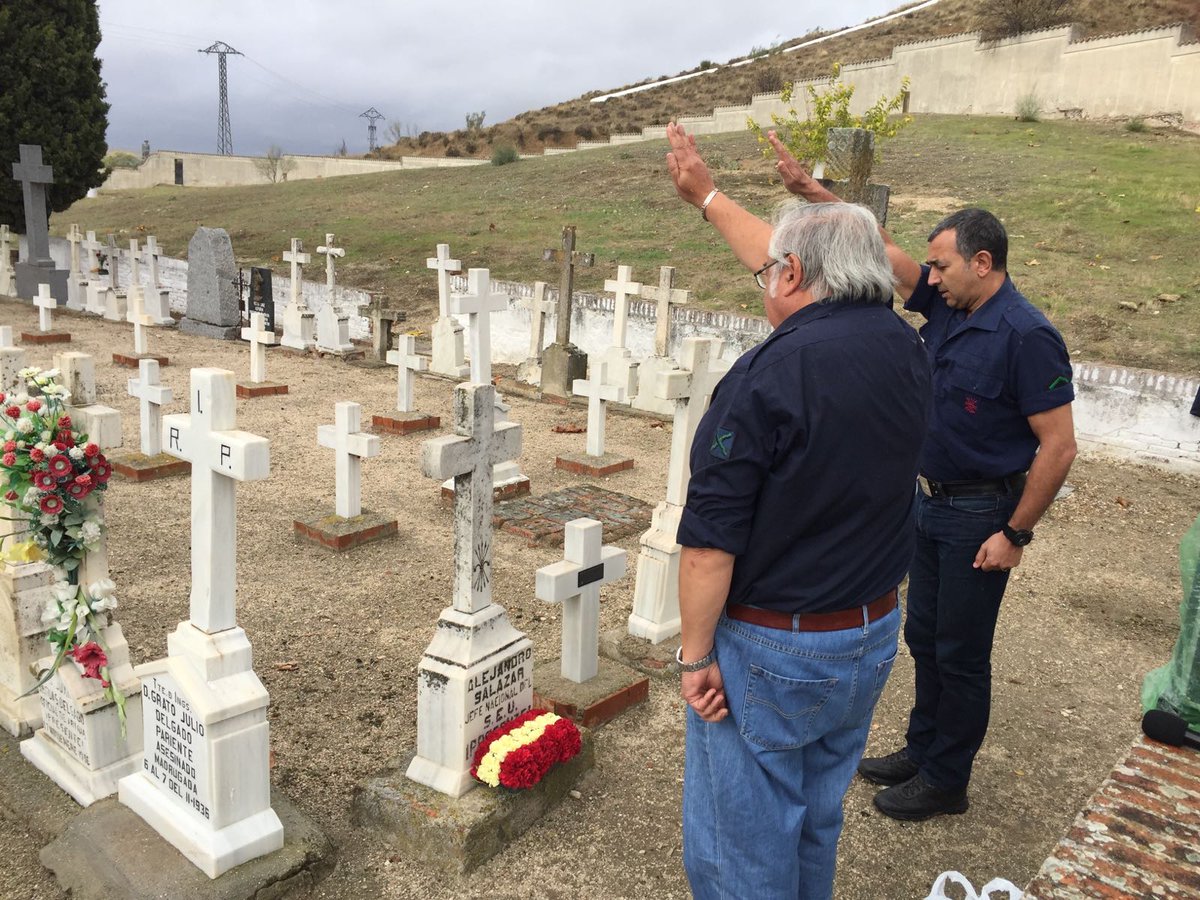 Alejandro Salazar, PRESENTE!
Your comrades will never forget you.
Videos in link.
https://seuoficial.wordpress.com/2016/11/06/homenaje-del-seu-a-alejandro-salazar-en-paracuellos/