November 19th, 2016.
Gathering in the Ronald Reagan Building in Washington D.C. were several hundred mostly young men & women there to attend the National Policy Institute's annual conference. The subject: Trump's election & the ascent of the Alt-Right.
The speakers included Richard Spencer,  Jared Taylor, Peter Brimelow, Matthew Tait, Jason Jorjani, Kevin MacDonald, F. Roger Devlin, Sam Dickson, and man calling himself "Millennial Woes".
Red Ice Radio was on hand with livestreaming & commentary, with Emily Youcis doing short interviews with attendees. (Full videos below.)
With more than a dozen journalists present, Richard Spencer & others gave an afternoon press conference.
Meanwhile, a sizable protest against the conference was taking place outside. At one point they had stormed into the restaurant inside of the building, but were quickly removed.
Emily Youcis, with the aid of a cameraman, decided to interview the crowd outside. They were met with violent hostility & obscenities, but no actual argument or reasoning for the protester's actions. After an attempted assault on Ms. Youcis, her cameraman got one antifa protester in a chokehold but was quickly mobbed by several more before being pulled away by police.
Despite being attacked 10 to 1, he only suffered a minor gash to the forehead. Two antifa were detained following the incident.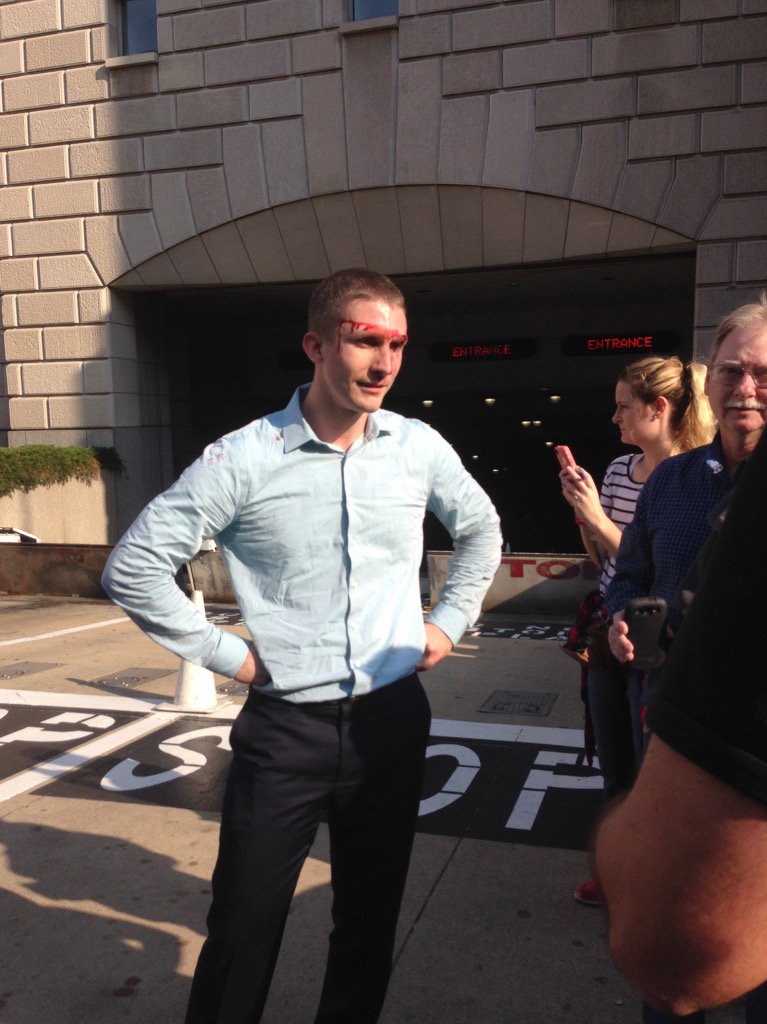 Despite the scuffle, the rest of the event was carried off successfully & without further incidents.
For further information, please read http://www.counter-currents.com/2016/11/new-wine-in-new-skins/