November 19th, 2016.
Between 15 to 20 members of White Lives Matter descended on the Capitol building in Austin, Texas to protest a double standard in the application of hate crime laws in Texas.
Most crimes against Whites by non-whites are not prosecuted as hate crimes while most crimes by Whites against non-whites are.
Speaking on the matter, White Lives Matter representative Scott Lacy  had this to say on the subject: "Really what we are here today for is to protest against unequal application of hate crime laws."
"In Texas about 68% of all crimes that have been labeled hate crimes, whites are the ones being charged for them," he added.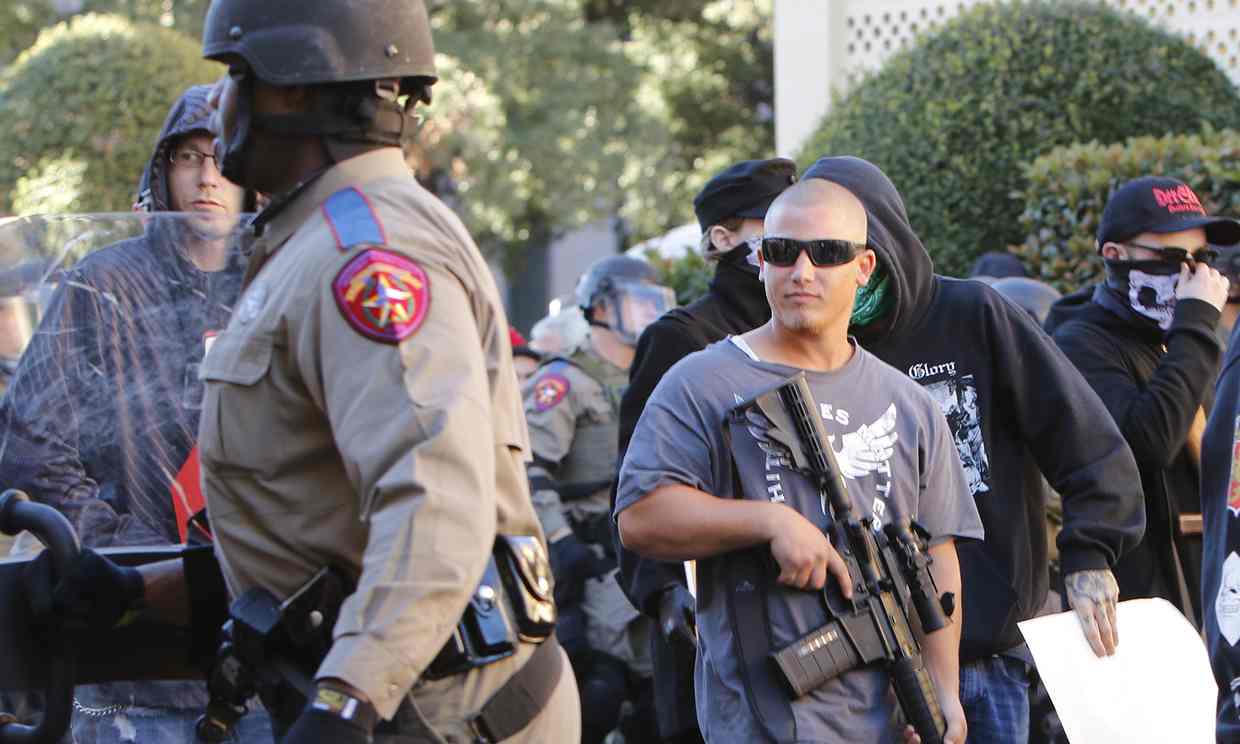 A large number of antifa & assorted non-whites were on hand to counter protest the event. Although their activity mainly consisted of shouting simple slogans & chanting, several members of Red Guards Austin at one point attempted to break through police lines and attack the White Lives Matter members.
They totally failed, and 8 of them were arrested for a range of charges including assault & resisting arrest. There were no injuries to either side, and the protest concluded peacefully.
Following the successful event that included extensive media coverage, WLM members got together for a celebratory social gathering.