Saturday, March 25th.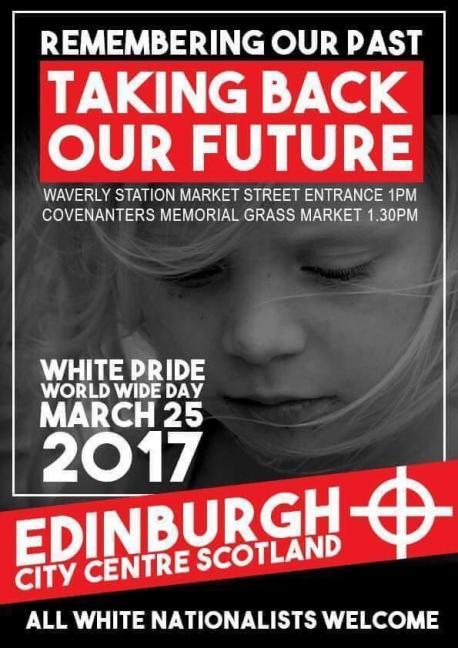 Organized by the National Front, 40-50 White Nationalists from various organizations came out for a demonstration in Edinburgh's city centre.
Counter protesting them were a sizable number of anti-whites of various stripes bused in from around the country.
The police managed to keep the opposing sides separate for the most part, & there were no incidents of violence.
There were, however, ten arrests made; three were nationalists arrested for religiously-aggravated offences, while the other seven were antifa arrested for public order offences.
Although details about the march remain sparse, it appears to have been a success as neither the antifa nor the police were able to stop it from being carried out.
https://www.thescottishsun.co.uk/news/776310/arrests-white-pride-march-edinburgh/