Rome, March 25th.
In a massive show of force, over 5,000 Italian nationalists took to the streets of Rome in a protest against the European Union.
The crowd of activists & citizens waving banners that read "F**k EU" protested "tyranny in Brussels," blaming eurocrats for inflicting poverty, austerity and uncontrollable migration upon Italians as Rome marks the 60th anniversary of a landmark European treaty.
Organized by the hard line nationalist party Forza Nuova, the rally saw huge participation from the local community as well as the openly fascist Casa Pound.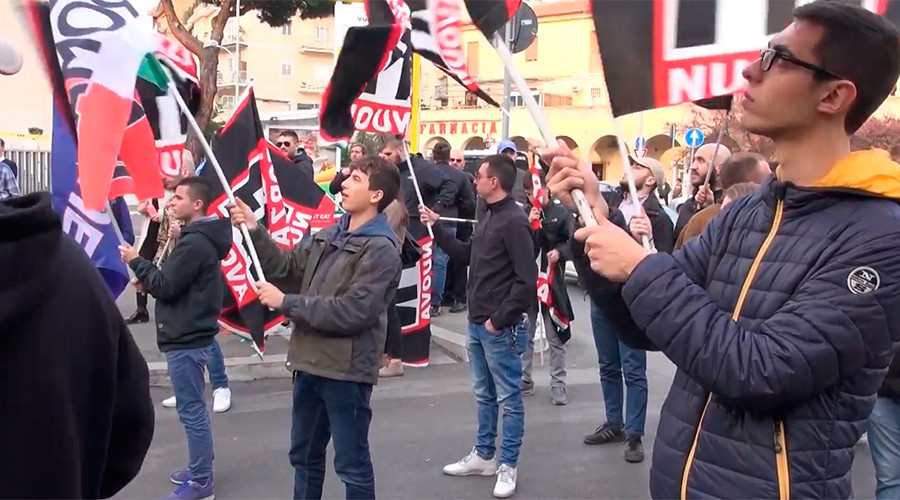 Although they marched separately, they were united in their message of opposition to the European Union & the need for the restoration of Italian sovereignty.
As far as can be determined, the protest was carried out completely unopposed. There were no incidents of violence or arrests.
https://www.rt.com/news/382260-rome-protests-eu-treaty-anniversary/
http://www.casapounditalia.org/2017/03/ue-casapound-in-5mila-allaquila-per-il.html